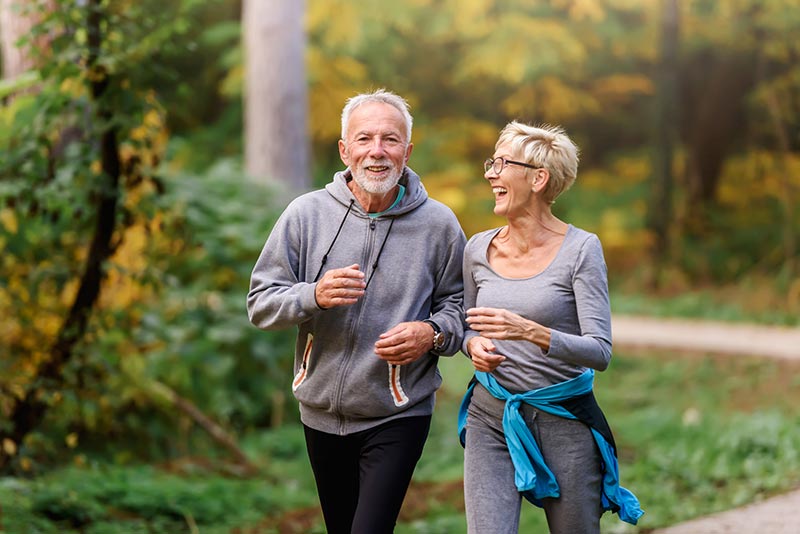 New Year's is right around the corner, and everyone will have the chance to start fresh with their goals. It's a great time for active seniors to think about new, healthy habits that will last throughout the next coming year.  
Making new year's resolutions helps you stay on the right track, and avoid falling back into unhealthy patterns.
So sit down with your loved ones and come up with some resolutions to fulfill your long-term goals. Just remember healthy progress takes time, so make new resolutions that will last for many years. 
Let's take a look at our list of resolutions ideas for 2022 and beyond. It's never too late to begin a better lifestyle!
Why Make New Year's Resolutions
Setting goals helps add purpose to our lives and paves the way to a more ideal lifestyle. We encourage active seniors to make those goals to fill their days with more meaning.
New year's resolutions typically revolve around dedication and self-discipline, but the overall focus should be on personal happiness.
When making resolutions, keep specific goals in mind. If you make them too vague they may not work out as well.
Resolution Ideas/2022 Resolution Ideas/new year goals ideas
With the help and support of a loved one, sit down and make some resolutions together. Take a look at our 20 new years resolutions ideas to get you on the right track for a healthier, happier life: 
Health Resolutions
Daily exercise – Take at least 10 minutes

every day.

 

Decrease sugar intake – You can replace high-sugar foods with healthier options.
Create a health plan – Sit down with your doctor and make a long-term plan together.
Balance your diet – Find out which nutrients you need.
Find fun physical activities – You can be active with dancing, walking, hiking, and more!
Get good sleep – Active seniors typically need 7-8 hours of sleep every night to feel fully rested.
Visit doctors regularly – Maintain a consistent appointment schedule.
Maintain healthy eating habits throughout the week (or month, or year) – Limit your cheat days!
Community Resolutions
Find new volunteer opportunities – Explore charities and non-profit organizations.
Share your life story – Preserve your personal history, and gift your wisdom to others.
Donate your time – Whether that's with local communities or friends in need.
Friends and Family Resolutions
Reignite old friendships – You may find something new with friendships that have gone stagnant.

 

Spend more time with your children and grandchildren – It's a never-ending surprise how fast they grow up!
Make new friends – New friendships could spark something beautiful.
Cognitive Resolutions
Find an old pastime – You might feel some nostalgia while gaining new skills.
Make plans to travel – It's never too soon to think about dream travel destinations and costs.
Keep your mind active – Find daily activities that keep your mind sharp.
Home Resolutions
Organize and declutter – There are so many benefits to a clean home, especially mobility.

 

Make your home more secure – Investing in home security, such as cameras, could help in the long run.
Take precautions to avoid falling – You never know when a fall could seriously injure you.
Keeping Resolutions for 2022
These past couple of years have made it exceptionally difficult to maintain goals. But, even for active seniors, goals can roll into the new year, or you can begin new ones.
A key to keeping resolutions is practicing gratitude — find what makes you thankful. Finding inspiration (whether it's with a friend, a local story, or from somewhere else) also helps keep your resolutions on track.
What resolutions are you making this year?
 Looking for a retirement home for the new year 2022? Call us at 360-696-4375 or send us an email at lori@koprc.com. 
Contact Knights of Pythias Active Retirement Center and Retirement Home today!