Active Retirement Center
Our name was changed from The Pythian Home to Knights of Pythias Active Retirement Center. But, our Mission Statement remains the same:
"We provide affordable retirement home housing, an optional meal plan, and twenty-four hour security. We have added other amenities along the way. But, our warm caring atmosphere remains unchanged."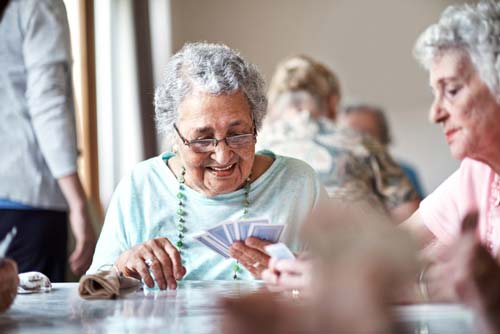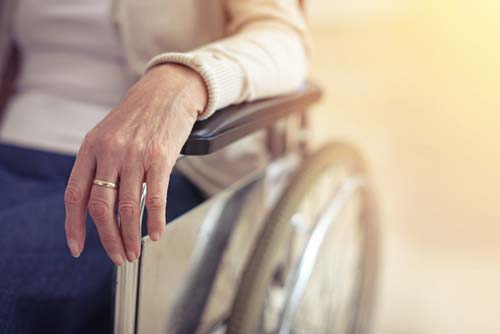 Housing for Seniors
And older and younger disabled residents
Retirement home residents do not need to be a member of the Knights of Pythias Retirement Center in Vancouver, WA to live here. We accommodate seniors from the community who are 62 years of age or older and younger disabled residents. Our retirement home's residents live in unfurnished apartments equipped with a kitchenette containing regular sized appliances, a garbage disposal and pantry.
Services and Amenities
Knights of Pythias Active Retirement Center is a Senior Community. It is suited for seniors who live independently. Additional services and amenities are provided such as housekeeping, laundry, and salon service at an extra cost.
There is no nursing care provided on the retirement home's property. However, there are two excellent hospitals in the area–SW Washington Medical Center and Legacy Salmon Creek. Both Vancouver, WA hospitals are within 5 miles of the retirement center.
There are no upcoming events to display at this time.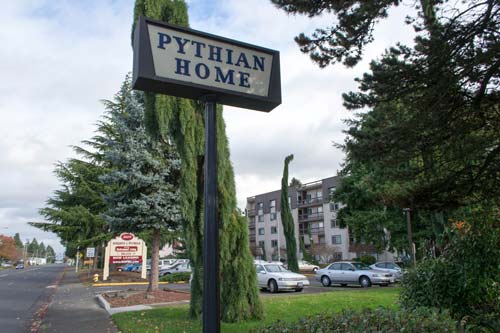 Affordable and Subsidized Housing
The Knights of Pythias Retirement Center and retirement home is a non-profit organization. We offer private pay affordable housing and subsidized housing options. The apartments and main entrance of our building are secure 24 hours a day. Our staff is also accessible 24 hours a day. Every retirement home apartment has an emergency pull cord for unforeseen emergencies.
COVID-19 Response
Information for our residents from Knights of Pythias Retirement Center
Management at Knight's of Pythias Retirement Center places the health, safety, and well-being of our residents and their families as our highest priority.  Therefore, we have put the following procedures in place until the COVID-19 pandemic has subsided.
Knights of Pythias Retirement Center hopes that by taking these steps we will prevent the spread of COVID-19 in our community and return to the quality of life that we all enjoy and appreciate.  Thank you in advance for doing your part for the greater good of others.