Who are the Knights of Pythias?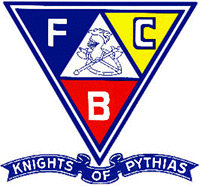 Although there is no obligation to join the organization of the Knights of Pythias in order to be a resident with us, we thought it would be useful to learn about the organization as a whole to understand how our Vancouver chapter had the idea to build our retirement community back in 1923. The Order of the Knights of Pythias is a fraternal organization and secret society founded on February 19th, 1864 by the composure, actor, and then government clerk for the United States Treasury Department, Justus H. Rathbone, and was the first fraternal organization to be chartered by an Act of Congress. At the time, deep in the midst of the American Civil War, the president had this to say about the organization: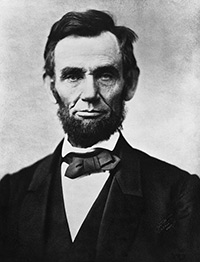 "The purposes of your organization are most wonderful. If we could but bring its spirit to all our citizenry, what a wonderful thing it would be. It breathes the spirit of Friendship, Charity and Benevolence. It is one of the best agencies conceived for the upholding of government, honoring the flag, for the reuniting of our brethren of the North and of the South, for teaching the people to love one another, and portraying the sanctity of the home and loved ones. I would suggest that these great principles be perpetuated and that you go to the Congress of the United States and ask for a charter, and so organize on a great scale throughout this nation, and disseminate this wonderful work that you have so nobly started. I will do all in my power to assist you in this application and with your work."\\
–   President Abraham Lincoln
The order takes its name from the Greek legend of Damon and Pythias. In the story, Damon is held hostage by the Greek tyrant Dionysius I of Syracuse so that Damon's friend Pythias who conspired against the tyrant, might settle his affairs. If Pythias did not return, Damon would be executed. But Pythias did return, and Dionysius was so impressed by their friendship, he freed them both. Justus H. Rathbone heard this legend in a poem by John Banim and was inspired to create an organization that could live up to those high ideals of friendship and love.
The order has over 2,000 lodges and over 50,000 members. It hosts a diverse collection of outreach buildings, some called simply buildings, others referred to as temples, lodges, lodge halls, castles, homes, theaters and opera houses. The organization has built many retirement homes and orphanages to help aging members and those in need. Our building once sported such an orphanage next door. Our building was first constructed by The Grand Lodge of Washington and Oregon in 1923, and it was originally called The Pythian Home. The addition, adding 166 apartment units, was built in 1980.
The organization has three primary degrees of membership:
Page

Esquire

Knight
To follow in the tradition of knights, early members received ceremonial swords. Now most of the organization's swords are maintained by local chapters for ceremonies rather than each member being required to own one. To become a member, you must be a man of at least 18 years of age, not a professional gambler or involved in illegal drugs or alcohol, and you must believe in a supreme being. Upon acceptance you must swear this oath:
I declare upon honor that I believe in a Supreme Being, that I am not a professional gambler, or unlawfully engaged in the wholesale or retail sale of intoxicating liquors or narcotics, and that I believe in the maintenance of the order and the upholding of constituted authority in the government in which I live. Moreover, I declare upon honor that I am not a Communist or Fascist; that I do not advocate nor am I a member of any organization that advocates the overthrow of the Government of the Country of which I am a Citizen, by force or violence or other unlawful means; and that I do not seek by force or violence to deny to other persons their rights under the laws of such country.
Notable members in history include:
25th President William McKinley

29th President Warren G. Harding

32nd President Franklin D. Roosevelt (who joined during hispresidency)

Vice President Hubert Humphery

Secretary of State William Jennings Bryan

Vice President Nelson Rockefeller

Louis Armstrong – Jazz Trumpeter and singer
Notable current members include Peter T. King, a Republican U.S, Representative for New York, and Chuck Schumer, a Democrat senator from New York. Currently the organization has over 50,000 members, but at its height it had almost a million, in the early 1920's. Though not nearly as large as it was back then, the order is still able to help members of our community that are in need. We are proud to carry on the traditions of fraternity and service that our organization was originally founded on.
If you would like to learn more about the Order of the Knights of Pythias, here are some websites for further reading:
Supreme Lodge of the Knights of Pythias Facebook Page
Knights of Pythias Wikipedia Page
Contact Knights of Pythias Active Retirement Center and Retirement Home today!