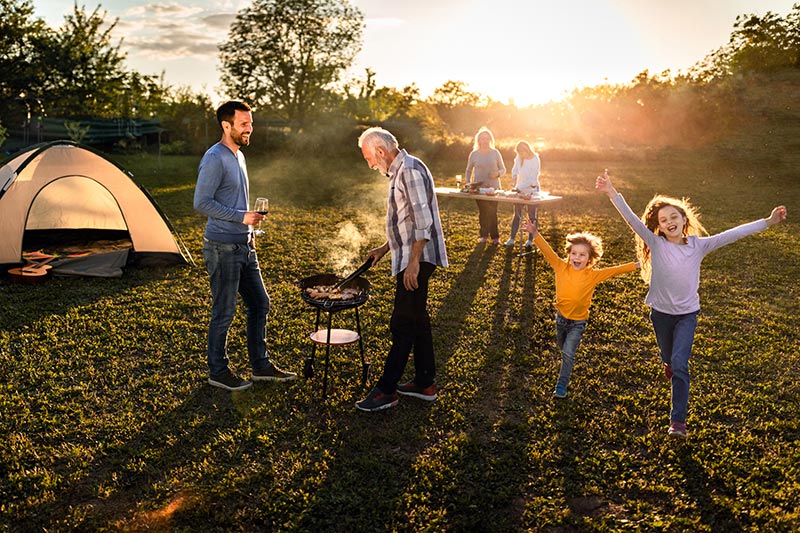 One of the best things about Summer is that there are so many fun outdoor activities to keep you busy. Whether you're looking to stay active or just relax and enjoy the sunshine, there's something for everyone. No matter what you decide to do, make sure to take advantage of the warm weather and beautiful scenery. Get outside and have some fun! Here are a few of our favorite outdoor activities.
Volunteer at a Farm
Volunteering at a farm can be an amazing experience for anyone. You have the opportunity to get to know the animals, learn about the farming process, and make a difference in the community. There are many farms that are looking for volunteers, so be sure to check out their websites or call ahead to see if they need help.
Watch The Sunrise
A stunning start of the day is to wake up and enjoy a beautiful sunrise. Don't be late! Stay informed about sunrise times where you live, pick the best beverage for your plan, and make sure to bring your camera or mobile phone. This truly is one of the best marvels of the natural world, so take some time to fully absorb this amazing moment!
Go on

a Hike

Going on a hike is one of the most important things you can do for your health. Not only will hiking help improve your physical fitness, but it can also improve your mental health, decrease stress levels, and boost your mood. Hiking is an amazing way to get outside, take in the natural scenery, and connect with nature. There are many trails in all corners of the Pacific Northwest that offer a variety of different experiences.
Go Fishing
Fishing is a great way to get outdoors and spend some time with friends and family. It can be done in lakes, rivers, or even the ocean. Fishing is a very affordable sport and can provide plenty of fun for everyone.
Camping Trip
Camping is one of the most underrated leisure activities. Sure, it can be a bit dirty, but it also offers an unparalleled view of nature. What's not to love about sleeping under the stars? Camping is great for families, singles, and groups of all sizes. Try camping this summer and see how much you enjoy it.
Enjoy An Outdoor Concert
If you're looking for a summer activity that won't require packing a lot of gear, checking out an outdoor concert might be the perfect fit. While some concerts are held in large stadiums or venues, many are now taking place in parks or other outdoor areas. No matter where they're held, these concerts offer a great way to enjoy some live music while spending some quality time outdoors.
Attend a Sporting Event
If you're looking for an event to fill your weekend with excitement, look no further than a sporting event! Sporting events offer a wide variety of activities ranging from professional football and baseball to NASCAR and golf. No matter what your interest in sports, there's likely an event out there that'll fit the bill. So why not go out and enjoy a great game?
Spend Time with Family and Friends Outdoors
It's hard to argue that spending time outdoors with family and friends is anything but a fun and enjoyable experience. Whether you're taking a leisurely hike, playing in the park, or simply enjoying a sunny day at the beach, spending time outside can be incredibly rewarding. Not to mention, it can be a great way to get your daily dose of exercise while spending quality time with loved ones!
Grow a Garden
Gardening can be a great way to get your hands dirty, spend some time outside, and help to beautify your home or neighborhood. There are countless types of plants that can be grown in a garden, and many different varieties of seeds and plants to choose from. No matter what your gardening goals may be, there's a plant out there that is perfect for you.
Go on a

Birdwatching Adventure

If you're looking for a relaxing summer activity, bird watching may be the perfect afternoon activity. There are many different kinds of birds to watch in your backyard or park, and many species can be seen during the day or at night. Bird watching is a great way to learn about the natural world and connect with nature.

The affordable prices and flexibility provided by low-income apartments like those at Knights of Pythias can help you make the most of senior living. To find out more about our retirement community and to fully explore our senior housing options, call us at (360) 696-4375, send us an email at lori@koprc.com or visit us in person at 3409 Main St, Vancouver, WA, 98663.
Contact Knights of Pythias Active Retirement Center and Retirement Home today!