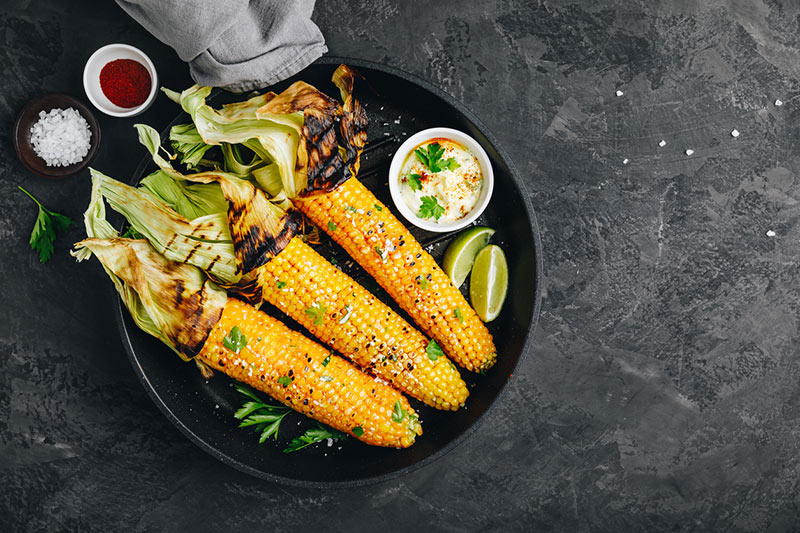 5 Summer Grilling Out Recipes
On days when the sun hangs high in the sky, there's no better activity than to invite friends and family over, sit outside on the patio or deck with a cold drink and grill up some food over a barbecue. While you surely have your tried-and-true dishes you love to make over an open flame, here are a few new recipes to really spice things up. Nothing quite wows guests like a new take on an old dish, so try your hand at these. 
Dressed Up Chicken Skewers
Holding all the ingredients together on a sharp pointed stick, skewers are a grill master's go-to. But every grill master knows that when it comes to skewers, it's all about the seasoning. Stop serving up your chicken with the same-old same-old and try out this recipe for Tandoori Chicken Skewers. The cumin, turmeric and paprika in the sauce work in harmony to create a not-too-spicy blend of flavors that are truly divine. 
Steak with Chimichurri
In addition to chicken, steak is another of the staple meat to cook and serve at a barbecue. If you've grilled before, you likely have perfected your timing to ensure everyone gets the rare, medium and well-done cuts that they prefer. This summer, serve up your steak with an unforgettable chimichurri sauce. You can either make the meat and sauce as its own dish or as the filling and topping for steak tacos. 
Whole Grilled Sea Bass

 
If you've never taken on serving a whole fish before at your barbecues, you may have only been missing a simple and delicious recipe. This recipe for Grilled Brazino, also known as sea bass, makes the whole endeavor surprisingly easy by walking you through every detail of how to prepare and cook the fish. Using lemons and herbs, the result is a bright, flavorful dish that is perfect for those hot summer days. 
A Salad Unlike the Others
Sure, you've whipped up a salad of fresh that shows off your fruits and vegetables before, but have you ever put some of those ingredients on the grill? This Grilled Romaine Salad adds a unique smoky flavor to the classic dish, and the inclusion of corn, fava beans and avocado make for an unforgettable combination. 
Mexican Style Corn on the Cob
At many barbecues, corn on the cob has become a favorite side dish that some have even come to expect. And while it's easy to throw a husked ear straight onto the grill, why not impress your guests with cilantro-topped Grilled Mexican Street Corn. The chipotle lime butter in this dish is what sets it apart and will have your friends and family singing your praises. 
Contact Knights of Pythias Active Retirement Center and Retirement Home today!