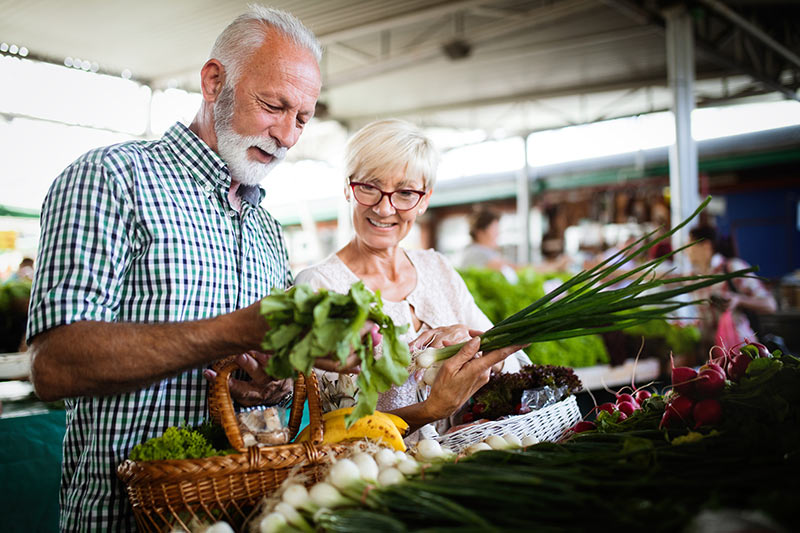 While international travel continues to hang in limbo, that doesn't mean you can't still have fun experience closer to home — especially since that means you'll be supporting local businesses in the process. In fact, it presents a great opportunity to see the place you live with the new, excited eyes of a visitor. Here are some ideas to get you inspired for a gush-worthy staycation.   
Vancouver Farmer
'
s Market
Baskets filled with colorful produce, tables lined with artisan products and wafts of freshly made donuts fill the open-air market every Saturday and Sunday through the warmer months. Walking through the stalls of the Vancouver Farmers Market offers visitors a moment of sensory overload in the best way. Post up on a bench and watch the action unfold or take a slow stroll through the tents to witness the smiling faces of small business owners connecting with their customers. It's a beautiful way to spend a casual afternoon and feel more connected to your community.
Dive into History
It's often the people who live closest to a place who don't explore the nearby attractions, especially those that touch upon local history. Now is the perfect time to correct that — or revisit these places if you've already gone. At the Pomeroy Farm, a living history farm established in the early 1900s, life before electricity is depicted in a time capsule property. At Fort Vancouver National Historic Site, there's something for all types of enthusiasts. Learn about the site's history as a frontier fur trading post, it's military legacy and its role in the history of flight. From the Vancouver Barracks to the McLoughlin House, Fort Vancouver promises an immersive historical experience. 
Take a Culinary Tour
When was the last time you tried out a new restaurant or food cart? Some spots are open for indoor and outdoor dining while others remain take-out only. Either way, the decadent dishes whipped up local chefs are not to be missed. Ingrid's GoodStreetFood, for example, serves up divine gyros and beet hummus. And have you heard of Dediko? Just reading their menu of authentic Middle Eastern Cuisine will have your mouth watering. If you're up for some great food and beer, Brothers Cascadia Brewing in Hazel Dell offers a must-try bahn mi alongside its tasty ales. And don't forget about Ice Cream Renaissance, scooping up the perfect summer treat— especially on days when the temperatures get uncomfortably high. 
Shop Local Styles
When it comes to shopping, everyone knows that the locally owned stores are where you stumble upon those one-of-a-kind treasures that you just can't find anywhere else. That's also true of your hometown. All over town there are gems just waiting to be explored.  The mid-century decor and quirky collectibles are always changing at House of Vintage, and be sure to pop into The Difference to see what beautiful new clothing the boutique is selling. Take a step back in time at 1709 Records, where you can find all the vinyl classics. Before you know it, you'll have made a day of partaking in the glorious art of perusing.
Often, it just takes a change of perspective to start noticing the rich culture that abounds right where you live — and now is the perfect time to fall back in love. 
Are you looking for availability at Knights of Pythias Active Retirement Center in Vancouver, WA? Give us a call at 360-696-4375.
Contact Knights of Pythias Active Retirement Center and Retirement Home today!