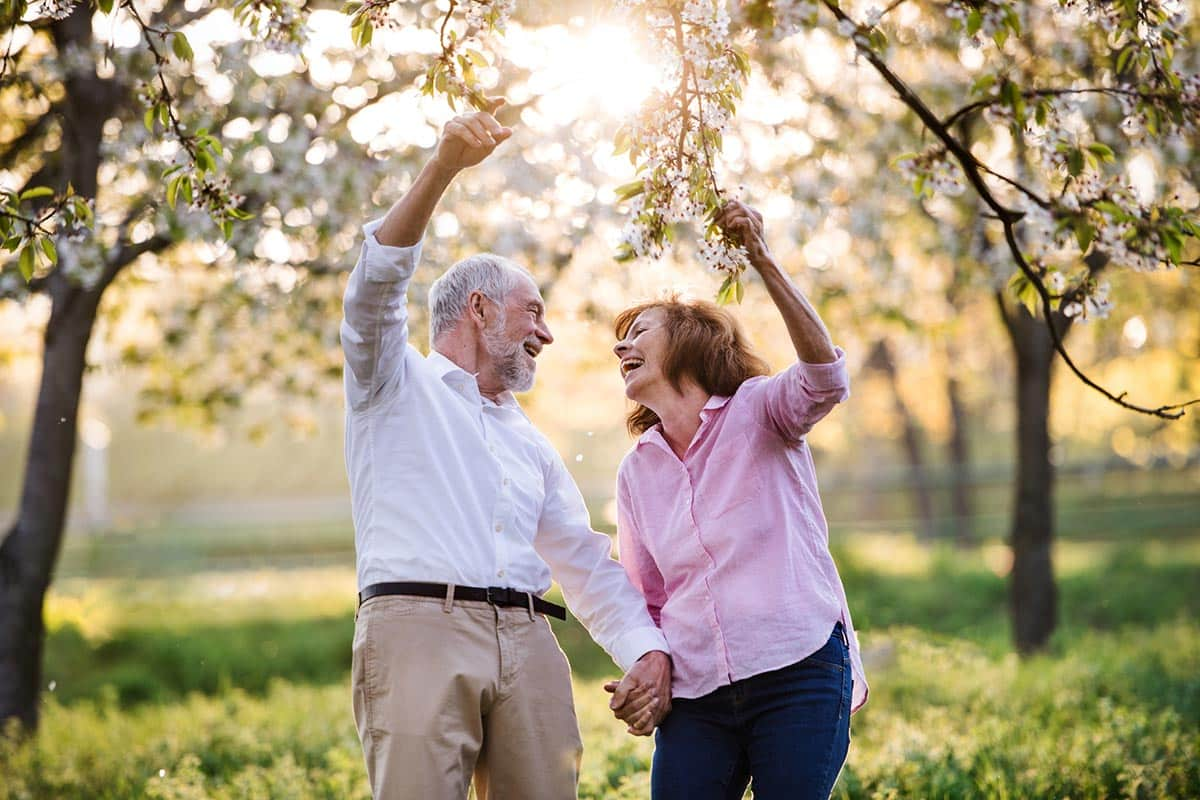 Are you wondering how to spend you spring time free time?
Spring is such an exciting time of year. More sunny days in the forecast makes it easier to end the hibernation you've done all winter, beckoning you to enjoy the outdoors. Just take a walk around town and you'll see how others around you are bursting with energy. Here are some springtime activities to inspire you to enjoy every moment of this special season.
Reconnect with nature
Having spent all winter indoors safe from the elements, it's time to stretch your legs and reconnect with the natural world outside. Spring is a great time to experience the rejuvenating effects of fresh air, the calming power of a forested spring trickling over rocks and the visual appeal of the fresh, blooming flowers in a meadow. Take a moment to find a new walking path you've yet to explore or rediscover the old favorite trails you haven't seen in a few months. The warmer days of spring also mean this is the prime season to call up a friend and go to a park for a picnic.
Farm-to-your-table
Many farms and farmers markets open back up in spring and there's a reason for that – the springtime harvest brings with it a bounty of decadent fruits and vegetables. Asparagus, arugala, spring onion, peas – all of these are spring greens that are the perfect ingredients for fresh, farm-to-table food. Using in-season fruits and vegetables creates more vibrant flavors. It is an entirely different meal experience – just try it out and discover the difference for yourself.
Spring Cleaning
Even though each year we hunker down for months to avoid the frigid temperatures, the appearance of warm and sunny weather always has a way of surprising us. This shock to the system brings with it more energy — and so, we clean. Spring is the perfect opportunity to clear the clutter of winter. Go through untouched closets, finally tackle organizing the basement or open your garage to rearrange the Christmas decorations. This tidying can also go for outside: Clean the gutters, tidy up the yard or pull the weeds from your garden. All of these tasks seem less daunting with the energy of spring.
Polish Your Green Thumb
While you can of course enjoy the fresh vegetables from the farmers market, spring is also a great time to start a garden of your own. Many farmers spend spring tilling their fields and replanting for a fall harvest. Take a look at your greenspace and consider what plants you'd like to see out your window. Even if you don't have the best green thumb, many find gardening to be a soothing activity that gives you the same anticipation as a long-term science experiment. Why not give it a try?
Take a Scenic Drive
Spring replaces dead grass and trees with beautiful green landscapes. That means that not only is your neighborhood getting a facelift, but so is the surrounding area. This is the perfect time to go for a drive to see the scenery of the surrounding area. Even if it's on a road you've driven before, the change in the seasons have a way of making even the most worn paths look brand new.
Are you looking for availability at Knights of Pythias Active Retirement Center in Vancouver, WA? Give us a call at 360-696-4375.
Contact Knights of Pythias Active Retirement Center and Retirement Home today!