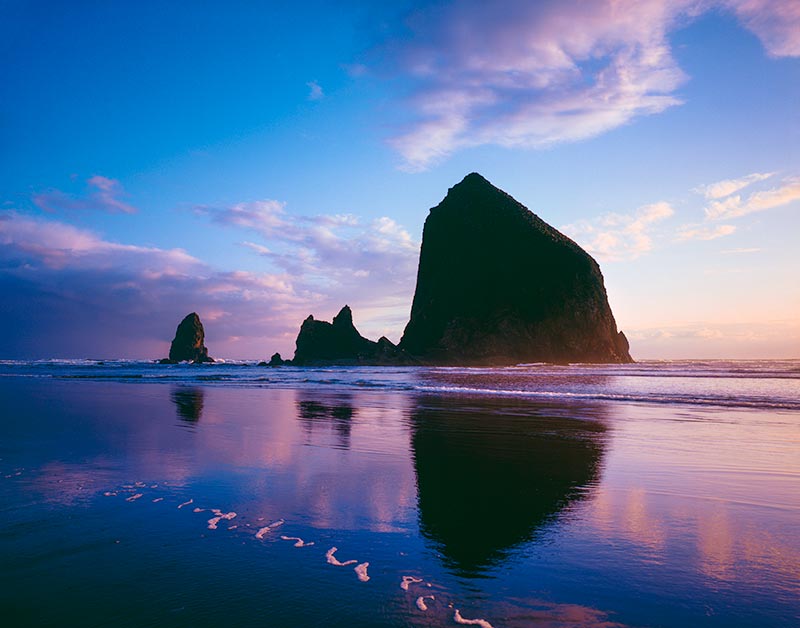 ​
6 Places Explore This Spring
One of the biggest benefits of retiring in the beautiful Pacific Northwest is that opportunities abound to explore your own backyard.
Across the region, stunning destinations are waiting for you to make new memories. This summer, take full advantage of everything Oregon and Washington have to offer — plan a beach camping trip with your grandkids, take a winery tour with a friend or go on a solo whale watching excursion. The best part? You won't even have to travel more than a few hours away, so you'll spend less time on logistics and more time on fun.
Looking for inspiration? Here are six spots in the PNW that might call your name in the warmer months:
The Columbia Gorge
Knights of Pythias' senior apartments are located in Vancouver, which is located on the westernmost edge of the Columbia River Gorge dividing Washington and Oregon. Looking for adventure? Drive (or even bus!) just half an hour east up Interstate 84. You'll find stunning vistas, as well as hikes ranging from novice to expert level. Some of the more popular spots, like Multnomah Falls, are bound to be pretty crowded, but here's the Gorge's worst-kept secret: the dozens of lesser-known waterfalls along the route are equally beautiful. Check out Wahclella Falls. 
Non-hikers fear not. The route is also dotted with dozens of little towns full of opportunities to explore. The breweries, windsurfing, and shopping of Hood River is just an hour to the east. If you're visiting in late July or early August, the U-Pick at Bates Lavender Farm along the way in Corbett is a guaranteed charmer.
Ashland
"To be or not to be" might be the question, but Ashland is the place to ponder it. The city puts on a prestigious Shakespeare festival in the warmer summer months, where talented actors showcase a wide range of the playwright's beloved works alongside other contemporary classics. It's also a thoughtful place to spend your money — the region is still rebuilding after the 2020 wildfires, and tourism helps.
The San Juan Islands
The San Juan Islands are unequivocally one of the most beautiful and desirable destinations in the United States, and it's easy to see why. The four islands — Orcas, Shaw, San Juan, and Lopez — are located on the northwestern most point of Washington State (just off the border to British Columbia) and offer stunning beaches, world-class restaurants, and unparalleled opportunities to spot resident pods of Orca whales. There's a reason why the rich and famous, from Oprah Winfrey to Bill Gates, decide to spend their downtime in the San Juans.
But you don't need to spend like the uber-wealthy to enjoy an exceptional visit. To help stick to a budget, travel with friends or family and split the cost of a vacation rental home. And keep an eye on the ferry schedule! It's a great place to island-hop. 
Walla Walla
For decades, Walla Walla has been synonymous with Washington state wine. The region's two distinct types of soils — one iron-rich and volcanic, the other fine and powdery — coupled with eastern Washington's arid four-season climate make for perfect conditions to produce dozens of delicious varieties. The region is especially prolific for red lovers, especially Cabernet Sauvignon, Merlot, Malbec, Syrah, and Cabernet Franc.
Plan a wine tasting trip. Must-see (and must-taste) wineries include K Vintners, L'Ecole No 41, and Woodward Canyon.
Bend and Sisters
To get the most out of your adventure to gorgeous central Oregon, make it a double-stop road trip. Take in the views of Mt. Bachelor while you venture through the hip, charming streets of downtown Bend. Try a beer at Dechutes' flagship brewery, or chow down at Wild Rose Northern Thai Eats. If you visit on a summer Saturday, be sure to check out the Downtown Bend Artisans Market.
Then meander over to Sisters, where the Wild West motif never goes out of style (think Leavenworth, Wash., and its Bavarian architecture, but for cowboys). The sidewalks are made of wood, there's an old-school drive-in, and the UPS store is called "The Pony Express." It's a kick! But it's not all kitsch, either — enjoy the city's robust art scene at Clearwater Gallery, which showcases local artists in a wide variety of media.
The Oregon Coast
Thanks to a 1967 bill passed by the Oregon Legislature, every one of the state's 262 miles of Pacific Ocean shore is open to the public. That means the whole shoreline is open to visitors and locals alike, and they make the most of it — on any given summer day, you'll see kite-flyers, fishermen, surfers, sandcastle architects and s'more chefs roasting marshmallows over bonfires. Start with Astoria to the north and trundle down Highway 101 to Brookings. Along the way, be sure to stop at Newport's Local Ocean Seafoods and peruse the day's catch.
The affordable prices and flexibility provided by low-income apartments like those at Knights of Pythias can help you make the most of senior living. To find out more about our retirement community and to fully explore our senior housing options, call us at (360) 696-4375, send us an email at lori@koprc.com or visit us in person at 3409 Main St, Vancouver, WA, 98663.
Contact Knights of Pythias Active Retirement Center and Retirement Home today!